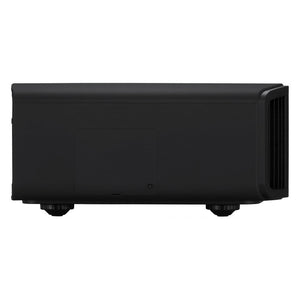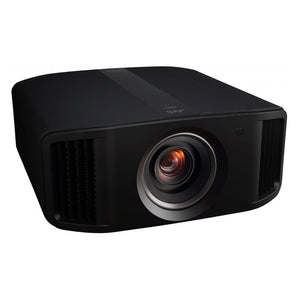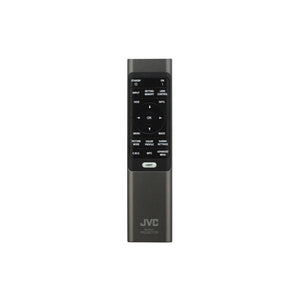 The DLA-NP5 D-ILA home theater projector features a 4K120p input to reproduce full 4K-resolution (4096 x 2160 pixels) image. 4K120p input also makes the projector ideal for gaming when combined with Low Latency mode.
The projector is driven by three 0.69-inch native 4K D-ILA devices, and 17-element, 15-group all glass lens with 65 mm diameter to project high-resolution images to every corner of the screen.
Features
High-resolution 4K120p input for full 4K output
Light source: UHP lamp
Input connectors: HDMI x 2 (48 Gbps/HDCP 2.3)
Output and control connectors: RS-232C (D-sub 9pin) x 1, LAN (RJ-45) x 1, Trigger x 1 (Mini jack), 3D Sync x 1 (Mini-DIN 3pin)
3D formats: Frame Packing, Side-by-Side (Half), and Top & Bottom
0.69-inch 4K D-ILA (4096 x 2160) device x 3
17-element, 15-group all-glass 65 mm diameter high-quality lens
Brightness of 1,900 lumens
Multiple Pixel Control image processor accurately reproduces images closer to the original
40,000:1 Dynamic Contrast Ratio; 400,000:1 Native Contrast Ratio
Compatible with the two dynamic tone mappings of HDR10+ content and Frame Adapt HDR with Theatre Optimizer*; together, the projector expresses HDR/HDR10+ content at optimum brightness and darkness in each scene as the creator intended.
The projector automatically reproduces HDR10+ content based on the metadata of the producers intentions for each scene.
Frame Adapt HDR with Theatre Optimizer performs tone mapping according to the input signal of the content, as well as the installation environment and/or usage conditions of the projector.
Installation Mode with 10 memories is ideal for applications such as ultra-wide screen, where multiple aspect ratios are needed. Focus, Zoom, Shift, Pixel Adjust, Anamorphic Scaling and more can be saved independently for each memory.
Compensation accuracy of Clear Motion Drive improved in the periphery of objects. Added with Motion Enhance technology, the projector can reproduce much smoother moving 4K images (function disabled when inputting 4K120p signals).
Low Latency Mode suppresses display delay for faster response when receiving signals from PC and game consoles
Color Management System with 6-axis Matrix
Auto-Calibration Function using an optical sensor** is capable of optimizing essential elements in the image, including color balance, gamma characteristics, color space and color tracking
ISF C3 (Certified Calibration Controls) mode*** to reproduce excellent picture quality optimized for specific environments.
Wireless transmission options for 3D viewing: RF (radio frequency) system transmission with PK-AG3 3D Glasses for 100H continuous operation and PK-EM2 3D Synchro Emitter
*Theater Optimizer can be activated only when the projectors picture mode is set to Frame Adapt HDR. **Exclusive JVC software and optical sensor are required. Please visit the JVC website for details. ***Professional calibration to desired screen is performed by trained dealers
NOTE: Home Theater Enthusiasts is not an authorized JVC reseller, however we work directly with an authorized JVC reseller and follow all JVC reseller guidelines so your projector will be covered by the full manufacturer warranty.
Reference Materials