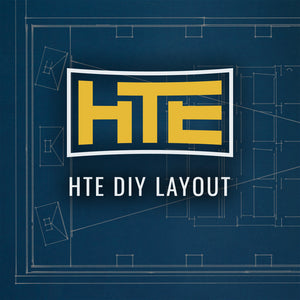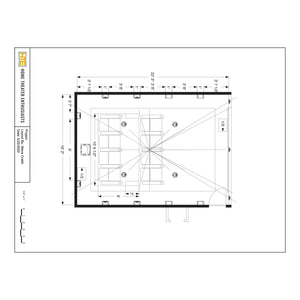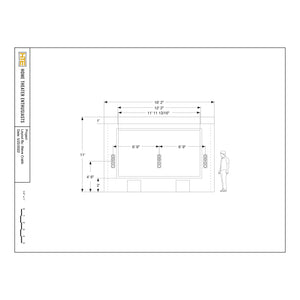 HTE DIY Layout Service
Get a little head start on making your home theater dreams come true.
At HTE, we're all about DIY. We know you're the kind of person who not only wants to save money, but also get the satisfaction of knowing what you did to make your home theater dream come true. There is something special about a DIY theater: the pride, the fun, and the challenge of building an awesome home theater. But, where to start? There are so many questions to answer! Will that screen fit? Will this projector will work in my room? How tall does my riser need to be? We can help.

WHAT IS THE HTE DIY LAYOUT?

This residential theater room layout gives you the optimal placement of speakers, screen, and seating in order to maximize the performance of your equipment in your home theater.
WHAT'S INCLUDED?
The HTE DIY Layout Service consists of:
A DIY enthusiast home theater design
Drawing 1 - Top view floor plan
Drawing 2 - Front (screen wall) elevation
Drawing 3 - Side wall elevation
Speakers, projector, screen and seating located properly
Your room laid out in the best possible way
Your involvement as the key driver along the way
Please note that this service is not a full theater design with highly-detailed drawings of every aspect of the room's construction. This is a basic roadmap to make sure you get the right things in the right places and that you don't overlook something and make a big mistake. If you think you might want more detailed drawings, acoustic analysis along with acoustic treatment recommendations, definitely check out the HTE Pro Layout service.
Ready for some help getting your theater build kick-started? Purchase an HTE DIY Layout - and get started building sooner than later.
Please make sure your contact info is correct when you order since that's how we'll get in contact with you.