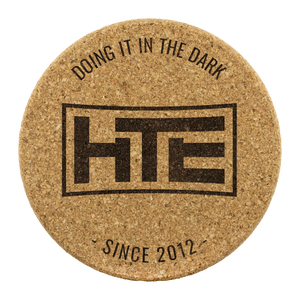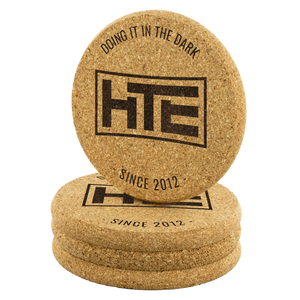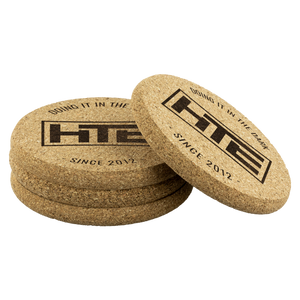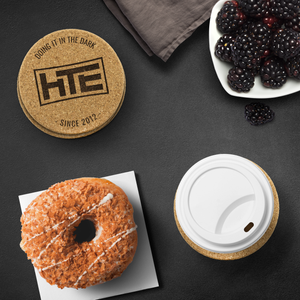 Jedi mind trick... This are the coasters you're lookign for.
Show your HTE pride and protect your table tops from scratches and water damage with these high-quality, extra thick laser-engraved cork coasters. Built to last and preserve the condition of your furniture, these coasters also act as a fun accent to your home theater or lobby/bar area.
• Set of 4 Coasters
• 3.75" Diameter & 0.375" Thick
• Durable Cork Construction
• Rinse & Air Dry to Clean
• DO NOT Put in Dishwasher or Microwave
• Great Gift Idea!