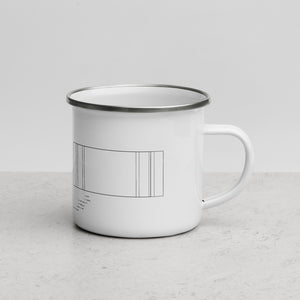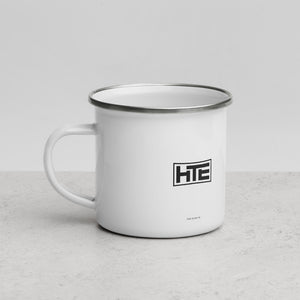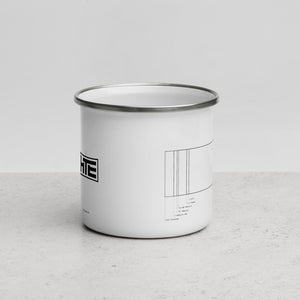 Most people don't even know what an "aspect ratio" is. You do, though. Because you're a home theater nerd and you love movies. When your coworker asks why your coffee mug has a bunch of rectangles on it, you'll have the perfect excuse to tell them about the magic of moviemaking - and your favorite money pit of a hobby.
Every home theater happy camper needs a unique camper mug. It's lightweight, durable and multifunctional. Use it for your favorite beverage or a hot meal, and attach it to your bag for easy access on a hike. Plus, you'll have an excuse to talk about home theater when you're hiking or camping. Not that you need an excuse.

• Material: Enamel
• Dimensions: height 3.14″ (8 cm), diameter 3.54″(9 cm)
• White coating with a silver rim
• Hand-wash only
• Blank product sourced from China 

Attention! Don't heat liquids or food directly in the mug—it can damage the coating.